A Beginner's Guide to Choosing a Kayak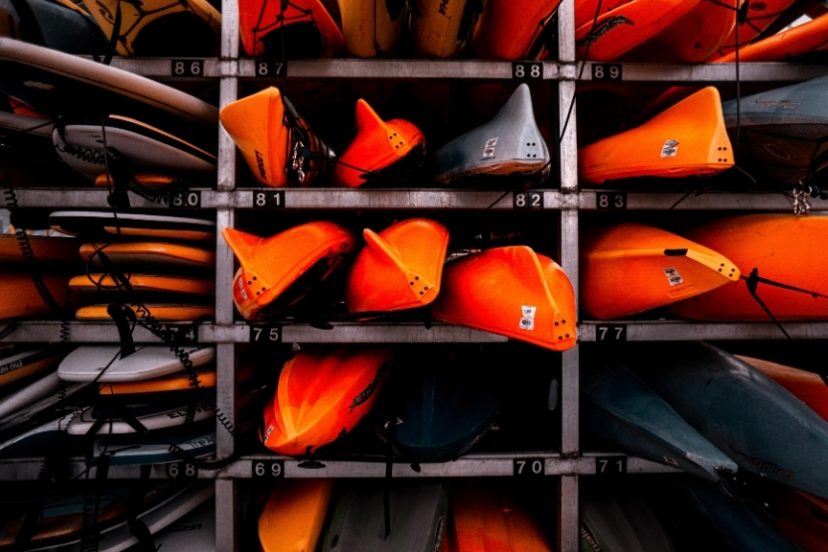 Buying a kayak can be confusing when you're new to the sport. There are so many different kinds– how do you choose which type is best for you?
This beginner's guide to choosing a kayak will help you to find out.
Recreational Kayaks
This is the kind of 'yak most people think of when they hear the word "kayak".
Recreational kayaks are best for calm bodies of water– you couldn't ask for a better boat for that relaxing float down the river.
Recreational kayaks are not difficult to maneuver, but they are more difficult to steer than a longer boat.
Most recreational kayaks are in the ballpark of 10 feet and 40 to 50 pounds, making them an easy-to-transport, relatively lightweight yak.
If you're a beginner who is just starting out, or only need your boat for lazy rivers, a recreational sit-in kayak may be right for you.
Sit On Top Kayaks
Sit on top kayaks are another type of recreational kayak. They come with many of the same advantages and disadvantages, and like their sit-in counterpart, they are best suited towards calmer bodies of water.
Sit on top kayaks have the added drawback of being easier to tip.
Alternatively, they also tend to be a favorite of fishermen, because of the added space on top of the kayak.
Sit on top kayaks are a good option for anyone who is looking for a kayak with a little extra room.
>> See a great selection of Kayaks on Amazon
Sea Kayaks
Sea kayaks are a little bit longer traditionally, meaning they are easier to steer. The added length helps you maintain your destination, even in windy or choppy water conditions.
Sea kayaks are ideal for racing because their length adds to their speed and stability.
Sea kayaks are designed for large bodies of water, such as the ocean or a large lake.
It's a good idea to master the technique of rolling and wet exits prior to setting foot in a sea kayak.
A little bit of learning beforehand will help keep you safe on the water.
Touring Kayaks
A touring kayak is like a cross between a sea kayak and a recreational kayak.
They tend to be longer and more narrow than their recreational peers, but not quite as long as a sea kayak.
These are better suited towards someone who already has some experience with a traditional recreational kayak, and is looking for a smoother ride.
Inflatable Kayaks
Inflatable kayaks can come in recreational, sea, touring, or even hybrid models. These kayaks start out without any air in them.
They are inflated through the use of a foot or hand pump, usually, and set up can take as little as five minutes.
Inflatable kayaks are made of surprisingly durable material, so the odds of puncturing the hull are slim.
If a hole is ripped, most inflatable yaks are multi-chambered. One hole won't bring down your ship.
Inflatable kayaks are an option for anyone who needs a truly lightweight kayak that can fit inside most car trunks.
These kayaks generally fall in the 25-35 pound range, and once deflated they are easy to transport.
Whitewater Kayaks
For the adventurers out there, whitewater kayaks are also available. These 'yaks come in lengths of six to eight feet, and are generally used for finding one spot of rapids and playing in that area, versus traversing an entire river.
Whitewater kayaks may be used by beginners, but it's wise to have a firm understanding of how to do a wet exit prior to getting in the boat.
>> See a great selection of Kayaks on Amazon
Conclusion
Choosing a kayak can be daunting. Consider what your goals are and your skill level before deciding on a boat.