6 Things Every Kayaker Must Have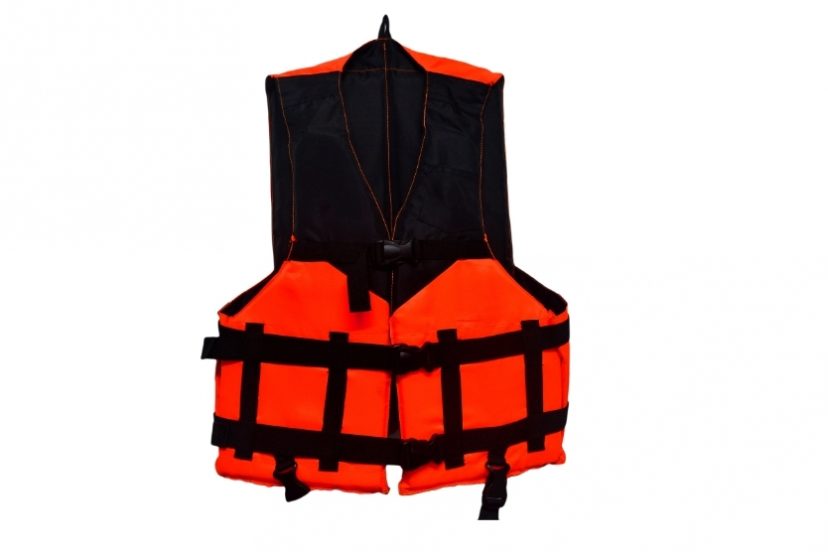 When you first pick up kayaking, it seems like there's an abundance of gear you need.
Some things are important to get right away– others can wait.
To help you get on the water faster, here is a list of must-have items
Kayak
If you're going on a kayak trip, of course, you will need a kayak. There are many different types of yaks– recreational, sit on top, white water, sea kayaks, just to name a few.
If you're new to kayaking, a great place to start is with a quality recreational kayak, such as Sun Dolphin's Aruba 12-foot model.
The Aruba features fishing rod holders, a storage compartment, and a seek, lightweight design for $460.
>> See a great selection of Sun Dolphin Kayaks on Amazon
Life Jacket
Perhaps just as important as a kayak is a good life jacket. You should have a life jacket on anytime you're in a kayak, so finding something comfortable and that you can move around in is key.
The Onyx MoveVent Dynamic Paddle Sport Vest is designed for kayakers and comes with tapered in shoulders that allow for a full range of motion when paddling.
The price varies on size (an extra large is $50), but the ability to move your arms around is worth the investment.
>> See a great selection of Onyx Life Jackets on Amazon
Paddle
You won't get very far without a paddle. You can spend as much as you want on a quality paddle, but if you're looking for a budget-friendly option consider Bending Branches' Whisper 2-Piece Snap Paddles for $60. These paddles are lightweight, rust-resistant, and fiberglass-reinforced.
>> See a great selection of Bending Branches Paddles on Amazon
Water Shoes
Depending on how you get into your kayak, your feet may get wet.
The ideal shoe for kayaking is one that allows your feet to breathe, and that dries quickly.
A good sandal, such as Chacos Z2 Classic Athletic Sandal for $90, is one option.
If you'd prefer a shoe that covers your whole foot, Speedo's Sufrwalker 3.0 Water Shoe for $40 will keep the rocks away from your feet.
>> See a great selection of Chacos Sandals on Amazon
>> See a great selection of Speedo Sandals on Amazon
Dry Bag
There's always the possibility that you will dump your kayak on a trip. Even the calmest river has its obstacles, and sometimes accidents happen.
One way to stay prepared– and to not lose all your stuff– is to have it stashed away in a dry bag.
Sea to Summit's two-liter see-through dry sack will hold everything you need for a day on the river.
Simply attach to your kayak with a carabiner or keep it stowed away in the storage compartment and your stuff will be safe and dry, even if the kayak tips.
>> See a great selection of Summit Dry Bags on Amazon
Bilge Pump
Sometimes, a rogue wave or a sharp turn will bring more water into your yak than you'd like.
A sponge is one way to absorb some of the water, but if a lot got in you may need the help of a bilge pump.
This is a small, manual pump that helps suck some of the water out of your yak. One solid option is Seattle Sports Breakaway Bilge Pump.
With a price tag of $25, lightweight portability, and easy cleanability, this pump will help keep your kayak dry and comfortable.
>> See a great selection of Seattle Sports Bilge Pumps on Amazon
Conclusion
There are only a few must-have items for a kayaking trip– you need a kayak, a paddle, a safety vest, some shoes, a dry bag, and a bilge pump.
Purchasing or borrowing the items on this list will go a long way towards making your next kayaking adventure a safe and memorable one.